Boredom
/ˈbɔːdəm/
Noun
The state of being weary and restless through lack of interest.

Haven't we all been there? In the boredom nation!
Let's be genuine, whether or not there is a pandemic, we all have days when life becomes a little monotonous. You need ways on how to pass time a little faster than normal, whether you're having a bad day at work or you're not even at work but can't settle to accomplish anything.
Now build your creator website and mobile app in under 5 minutes on GoSocial without coding. Click to start for free.
You need to think about how to pass time so you can make your day more fascinating unless you have a DeLorean that allows you to travel back in time or shoot into the future. The most enjoyable days you will ever have will also be the quickest days you will ever have.
The key is to come up with inventive, productive (and enjoyable!) ways to get around it. Today I've come up with 12 ways on how to pass time and kill boredom.
But before we proceed, if you are someone looking to join communities and host workshops based on your interest, visit GoSocial.
12 ways on How to Pass time
1. Begin working on a project
You won't be as bored if you have an ongoing project that you're committed to finishing, whether it's a work of art, a novel, or a blog post. It could be a piece of art you've always wanted to make or a blog entry about a topic you're passionate about.
If you're not sure what you want to undertake and need some inspiration, start with a project/ blog that involves the most mundane and daily subject you can imagine.
Perhaps you might focus on the best ways to prepare macaroni and cheese, the greatest pizza sauce for your family members or yourself. These are some simple projects that will keep you occupied, focused, and out of boredom.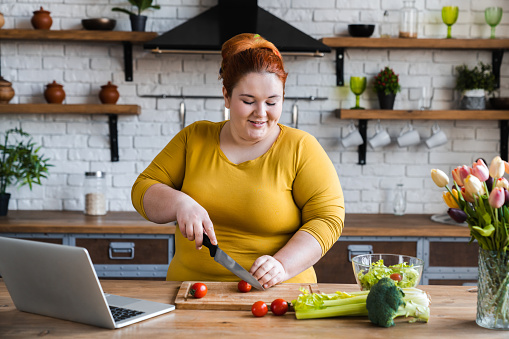 Also Read: Cooking Tips For Beginners
2. Get a book and read it.
Reading novels may be a really beneficial method to pass time, although it may sound clichéd. Even if you simply choose books that interest you and don't devote a lot of time to finishing them, this can be quite rewarding. It's also a good method to kill time when commuting.
You might simply read one of the millions of free and downloadable short stories accessible on the internet. They can be directly downloaded to your Kindle or other e-readers, or saved to your computer for offline reading.
Also Read: Books That Belong In The Reading List 
3. Clean your room:
Perhaps you let your room grow a little messy over the holidays and have yet to clean it up. Perhaps you haven't yet unpacked any of the items you brought home from school. Now is the moment to take action. Remove everything from the boxes. Look through your belongings. Fold all of your clothes that haven't been worn in a while. You can even go through your bookshelf and gather all of the books you haven't read yet.
This will make your room appear cleaner as well as less uninteresting. You should also disconnect the television to avoid being tempted to watch it. Set it to a low-quality channel if it's on so you can't watch it. Alternatively, find something to occupy your time. You might come upon an audiobook, a podcast, or a book that you haven't yet read.
This is one of my top 5 when I am looking for ways on how to pass time. Not just that, a pro tip: you can try cleaning your room even on those sad days. Stress cleaning helps a lot in dealing with messy emotions.
4. Play a few jigsaw puzzles.
Thousands of free jigsaw puzzles are available for download on the internet. You can always look at the picture and make your own DIY jigsaw puzzle if you're having trouble. You can use programs like Gizmo's Puzzle Creator to assist you. Jigsaw puzzles can be made for free online. This is a fun way to pass time when boredom kills you.
A must-read: Smartphone Photography Tips for Beginners
5. Organize your workspace:
If you clean your workspace, you might be able to make a few of your present chores more appealing. To begin, sweep up all of the dust and dirt. It might also be beneficial to clean up with a wet cloth.
Tables, filing cabinets, and counters should all be organized. With some old-school supplies, you may make some unique patterns. Then, perhaps, you'll try out a new tool. With the aid of a few common household products, make your day more exciting. You may even try DIY origami or other DIY arts and crafts.
6. Prepare a meal
You might be able to cook that precise food on your own if you don't eat that much of an individual serving. If you're having trouble deciding what to cook, try combining a few different options. If you prefer to cook at home, a cookbook can provide you with a wealth of culinary inspiration.
Regardless of the situation, almost everyone enjoys eating. You might make food that your family members would enjoy or something that will amaze your date. If you can't locate a cookbook that appeals to you, Google has a plethora of recipes for you to attempt.
If you're stuck, get help from a friend or a family member. He or she might be able to suggest several cookbooks that will inspire you.
Read here: Recipe For Making Snacks At Home
7. Go for a walk
Walking is a wonderful way to pass time. There are plenty of places you can go. Whether you walk around the block or go on a long hike, you can always find something to do.
You may also want to try jogging or running. This is another way to burn off some of that energy. You may want to join a running club or form a team with friends. If you don't have a friend to join you, you could start a club on Facebook.
8. Make some fun DIY art:
When was the last time we performed any at-home DIY art, perhaps as part of a school project? Try your hands at Paper Mache and make some basic yet lovely creations. All you'll need is a handful of old newspaper, some adhesive, and solid molds, which can be your kitchenware, flower vase, or any other knick-knacks around the house.
The best part is that you don't need to know how to paint or sketch to participate; simply try and see what you can create. If you can't accomplish it alone, enlist the support of your friend or a family member. They'll have a great time making stuff with you.
Read also: Resin Art Ideas You Must Try In 2022
9. Start skincare:
In a time when the majority of people care about their appearance getting damaged by pollution, it's good to have a skincare regimen. Start by washing your face with some lukewarm water and a moisturizer. You can use any moisturizer you'd like, but it's best to use one that's not too thick.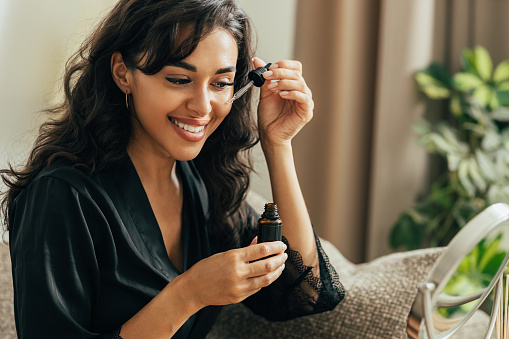 For a deep cleanse, you may want to use a cotton ball soaked in some gentle cleanser and water. Afterwards, pat your face dry with a towel. Then, apply a moisturizer. It's also a good idea to use some face masks. You can buy face masks at a local store. Some masks can be effective at cleaning and moisturizing your skin.
Put some music on, do some skincare and get going with dancing around the house. You can even try this idea on a pyjama night with your friends.
Read also: Face Drawing Tips- How to Draw a Face?
10. Start working on your body:
Workouts are a great way to start working on your physical body. Whether you're an athlete or not, you can always try to improve your stamina. Start by walking, jogging, or biking.
It's also good to exercise your mind. Find a hobby that requires you to concentrate on something. You may enjoy playing a musical instrument, reading, or doing a jig-saw puzzle, crossword, sudoku, basically an activity that requires focus. This is a good way to exercise your mind.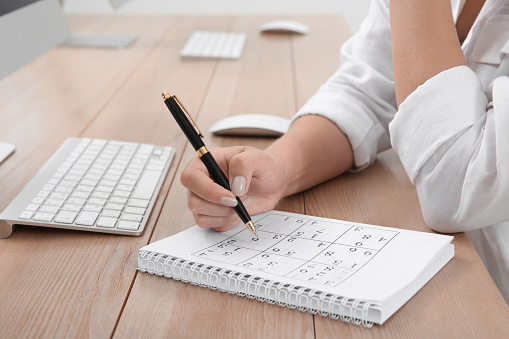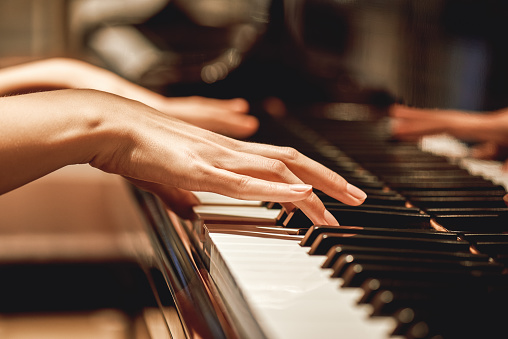 You may also want to focus on your diet. Start by eating fruits and vegetables, drinking enough water, and eventually you'll transition to a more balanced diet. It's a great way to kill time if you're hungry. You can also eat something healthy and not miss out on the fun of eating.
11. Start a movie marathon:
When you're bored, a movie marathon is a great way to pass time. It's an easy and enjoyable method to spend the time while you're not doing something else. It's also a great way to get some energy out if you're feeling tired.
It's not necessary to watch the entire thing. You have the option of starting at the beginning or in the middle. You can even start watching the movie in the middle and end up at the beginning.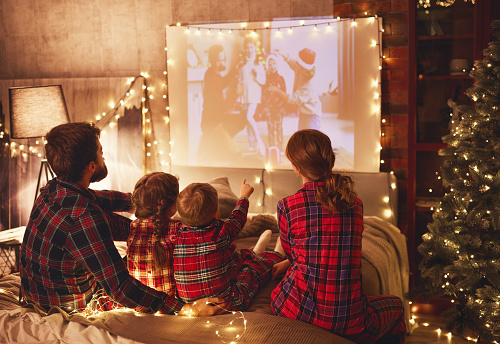 You can start by watching any series of movies, like Harry Potter, Marvel Movies, DC Movies, The Annabelle Series, or even a show for that matter. Go to Netflix, Amazon Prime or Hotstar and just pick a movie that interests you.
12. Start Writing:
Pick a pen and a paper; or wait, let's get a little modern, open your notes app on your phone or laptop and get going with a blank sheet. Writing is yet another great way when you are looking for ideas on how to pass time.
Must read: Online Storytelling – An Ultimate Guide to Become a Digital Storyteller

Start writing about things around you, what you are feeling, or anything in general. I usually pick a particular feeling/emotion and start writing about what I think it is, what I feel it should be, etc. You can do the same if you are out of topic.
You can even write a letter to your younger self (or to your future self), to a friend, a family member, anyone! Blogs, articles, letters, book reviews, movie reviews, the list goes on and on.

You can even look for blog ideas online. Or let's say if you love writing, you can join us at GoSocial, Hapramp 🙂 
Now build your creator website and mobile app in under 5 minutes on GoSocial without coding. Click to start for free.
Wrapping up,
This ends our journey on "how to pass time at home". Hope you enjoyed this blog and let me know what you do when boredom kills you.

Oh! And before I wave goodbye/see you soon, let me tell you about this amazing community-building platform called GoSocial, where you can connect to many creators in various niches. Not just that, you can even host workshops on topics like art, photography, NFTs, and much more.