If you consider yourself a photographer, you can combine your passion for haute couture and fashion photography.
Today, I've come up with an intriguing subject – fashion photography; that is never off the table in the fashion capital of the world – Milan. Not just in Milan, fashion and fashion photography has been the tea in London, Paris, New York and India too.
The fashion industry is a multibillion-dollar industry that encompasses various aspects of production, design, and sales. The majority of them make use of photography in some form.
Now build your creator website and mobile app in under 5 minutes on GoSocial without coding. Click to start for free.
When you think of fashion photography, your imagination can go from a model striding down the catwalk to another dressed strangely and confined in a glass sphere.
Neither of those photographs is incorrect. This is one of the most expansive and diverse branches of photography.
That's why it's broken down into so many sub-genres, each with its own set of skills, equipment, and budget requirements.
These include everything from photographing fashion objects for advertising campaigns to making high-fashion photographs that are more akin to fine art.
A Must-Read on Photography: Ultimate Guide to get started with Photography
So let's cut to the chase and dive into the world of fashion photography and fashion shoots!
What is Fashion Photography?
Simply described, it's a type of photography that focuses on the world of fashion.
Fashion photography encompasses a wide range of subjects, including runway shows, brand catalogues, advertising, model portfolios, editorial fashion shoots, and more.
Because of this multiplicity, there is no such thing as a straightforward solution. Another factor to consider is that fashion photography frequently overlaps with other forms of photography, such as fine art, portraiture, and product photography.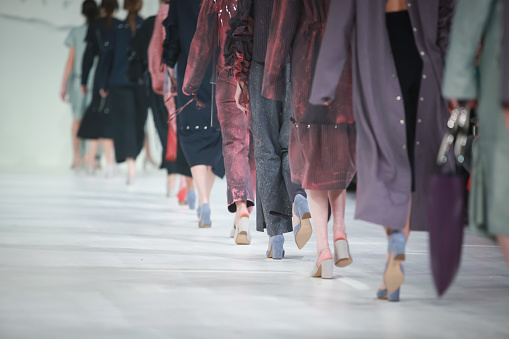 Fashion photography usually is concerned with the presentation of fashionable clothing and accessories. It's commonly seen on billboards and in fashion magazines. Models will usually be photographed wearing the display products.
Also Read: Low Light Photography Tips to help you take Stunning Photos
This style of photography has been around for almost as long as photography itself. Fashion photography has always evolved over time. Understanding emerging trends, inventing new ones, and drawing inspiration from previous ones are all crucial skills to master.
Fashion photographers not only verify that the correct photo is taken, but they also inspect the models' attire, hair, and make-up.
Magazines like Vogue, Marie Claire, Harper's Bazaar, and others have millions of dollars to spend on fashion shoots in exotic locations.
Before we go ahead, check out GoSocial to get amazing updates on photography trends, photography workshops and a lot more fun stuff.
I'll try to break it down in this article by describing sub-genres, showing examples of fashion photographers, and offering some advice on how to enhance your work as a fashion photographer.
Types of Fashion Photography and Some Tips
Editorial, catalogue and high fashion are the three main types of this genre. Street fashion photography is a fourth style that is steadily gaining popularity. While catalogue and street styles are easily distinguished, editorial and high fashion are harder to discern due to their comparable styles.
1. Editorial fashion photography: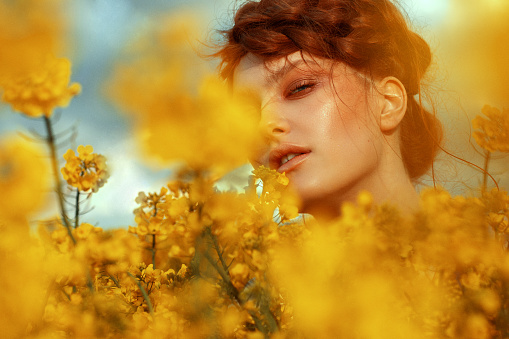 This type of fashion photography may be found in most fashion magazines. The importance of styling is evident here. In most cases, the shoot has a narrative running through it; the models are photographed throughout the day, in morning, midday, and evening clothes.
These shootings have a theme, and the models must play out the part and emote in order to tell the story. The entire image was photographed to make a strong statement.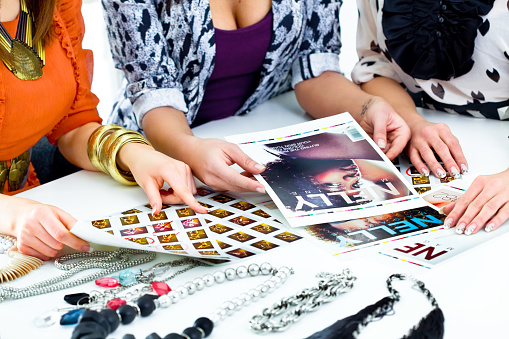 Because of the styling and production required for the storytelling, editorial photography is sometimes confused with high fashion, but this type of photography is generally more relatable to the spectator.
Also Read: Portrait Photography Tips that Every Photographer Must Know
Editorial photography is generally aspirational and comparable to lifestyle photography. The model is presenting a character and wearing clothing that you might not wear every day but wish you did.
Editorial fashion photography gets its name from the fact that it appears in books and periodicals about fashion and photography. Editorial fashion shoots can tell a product or brand's story, tell a tale, or depict a contemporary trend.
The preparation for this kind of fashion shoot is crucial, and you may need to meet with the client to learn what they want you to convey through your images – this is known as a briefing.
Photoshoots are frequently held on-site rather than in a studio, and the ambience can vary greatly from one to the next. You must ensure that they are appropriate for the story's mood.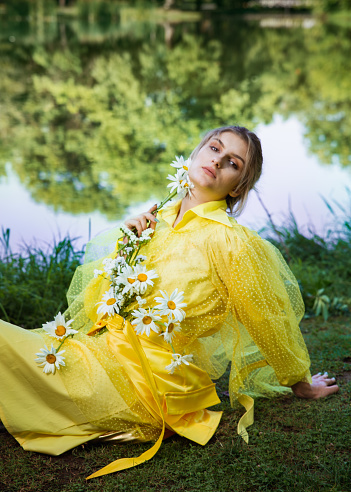 If you're shooting in a studio, make sure it's set up with a variety of props and that your lighting skills are on point. Not because the environment must always be complex, but because it must always convey a message.
2. High Fashion Photography:
This type of fashion photography is frequently used by major fashion brands and labels to promote their products.
Supermodels, well-known actors and actresses are frequently featured in the images. The clothes and accessories exhibited are frequently styled in ways that are diametrically opposed to reality. Exaggerated and over-the-top poses are possible. The wardrobe, styling, hair/makeup, lighting, and location of the model all work together to create a stunning image.
Read Also: Aesthetic Photography - A Comprehensive Guide
This is the most well-known of all the commercial photographic genres that straddle the line between art and commercial photography. Fashion photographers are frequently featured in museum exhibitions and are well-known around the world.
You're not just selling or exhibiting the garments in high fashion photography; you're also selling or showcasing the creative vision and style of fashion businesses.
Because this style of photography normally necessitates a large production, you can forget about reality and go wild. The essential aim here is to highlight the ideas and skills of all the creative parties involved: the clothes designer, of course, but also the cosmetics and hairstylists – and, of course, you.
If possible, utilize a full-frame camera or perhaps a medium format camera to get this type of shot. This is due to the fact that they are high-budget projects in which the highest quality is required at all costs.
Read Our Blog on A Guide on Long Exposure Photography
These pictures are frequently printed for fine-art exhibitions or high-end books, which necessitate a high level of detail and resolution in order to preserve the print quality.
For the concept to come together and display the final masterpiece, a full team of professionals collaborates.
As a result, you'll require a strong network and staff. You'll almost certainly be using a complicated lighting setup and accessories.
Last but not least, depending on the project, you'll need to think about post-production to complete the aesthetic or add additional effects.
3. Catalogue Photography:
Printing companies utilize this style to sell their products to their customers. This is essentially an information image in which the model is forced to pose against a specific backdrop and the garments are plainly seen.
The styling is simple, the background is usually white or grey, and the shot is set up so that the clothing details are evident. The majority of these photos were taken in studios or other perfect locations.
A Must-Read: Still Life Photography - Tips & Tricks
Product photography includes fashion catalogue photography. Its goal is to display fashion items in a clear and appealing manner so that customers may obtain a sense of how they appear and fit before purchasing.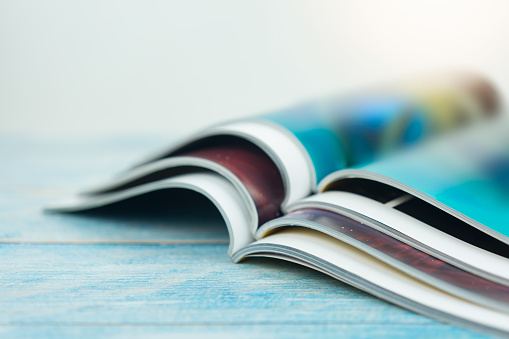 The photoshoot is usually held in a studio with a neutral backdrop. In this manner, nothing will divert your attention away from the trend.
For this style of photography, there are a variety of lighting configurations that are already popular. It doesn't mean you can't innovate or have your own style; it just means you have less creative leeway.
To keep everything well lit and show the details and fabrics of the outfits, large softboxes can be quite useful.
Wide-angle lenses might deform the body, so avoid them. Something in the 50mm to 70mm range should suffice.
Telephotos are fine, but photographing the complete body would necessitate a large studio, making them unfeasible.
Because the figure does not have props or an action to convey, the position becomes very important in catalogue photography.
You must communicate properly with them and establish a welcoming environment. Prepare a variety of positions; look through a variety of magazines and even Pinterest for inspiration.
4. Street Fashion Photography:
The focus of this look from the fashion photography book is on street people. It's all about capturing the spirit of what's fashionable among ordinary people, what they wear, how they perceive style, and how they use their clothes to make a statement. A fashion photographer would photograph fashionistas going about their daily lives, showcasing trends in the real world.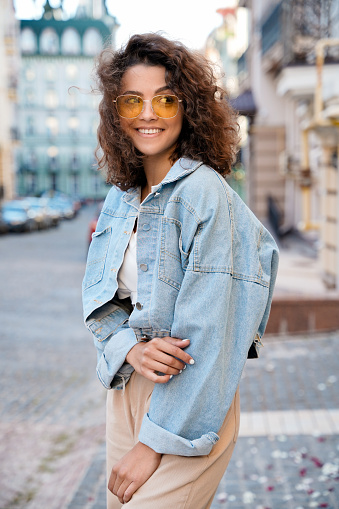 Street fashion photography, also known as street style photography, focuses on what people are wearing and how they are styling it in the real world.
Read Our Blog on How To Learn Photography Online?
These photographs can be found on Instagram and other social media platforms. They're also included in fashion magazines with pieces about what's 'hot' this season or 'how to wear x' guidelines.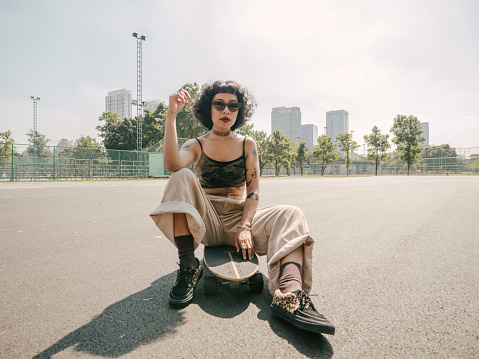 Street fashion photography began as a sub-genre of street photography in which people were photographed in their daily lives with a focus on displaying their individual sense of style.
With time, the street style became more concentrated on documenting the fashion crowd's attire during key events such as fashion weeks.
Besides these main four types of fashion photography, this genre of photography has other branches such as Runway Fashion Photography, Look Book Photography, Glamour Photography, and much more.
Let's take you on that path too.
5. Fashion Photography for Advertising:
Advertising fashion photography, like catalogue photography, treats garments and accessories as products.
Fashion ad campaigns can include a single image or a series of images, and they can range from simple product photos to elaborate shootings with top models or celebrities.
You've probably seen a lot of fashion campaign photos before, whether on bus shelters, in publications, or as sponsored Facebook posts.
Read Here: Top 5 Careers That Every Photographer Should Consider
The client and how they want to convey their brand message will determine how you approach advertising shots.
A simple shot of the bag against a neutral backdrop could be used in a handbag ad campaign, or it could be included in a daring, boundary-pushing image that gets people talking.
As a result, the equipment and creative team you'll require will vary dramatically from campaign to ad.
6. Look Book Photography:
A look book is a little book (nowadays, it might be digital and interactive) that depicts a designer's most recent collection.
It's used to show potential purchasers (or carriers, in the case of stores) the new season merchandise from a company.
Look books differ from catalogues in that they present the clothing in a setting. The picture shoots are used to sell each collection together with a concept or notion.
A Suggested Read: Boudoir Photography - A Guide For Beginners
To accomplish so, the stylist creates a complete look to sell, and the fashion photographer must capture the atmosphere and personality of the outfit.
It can be done in the studio with the appropriate props and styling, or on-site. Because there are so many different look books, there is no one-size-fits-all camera, lens, or settings for this one.
Some businesses and designers still print their catalogues, especially if they're from the high-end fashion world, where quality is paramount and money isn't an issue.
Others just create look books for use on their websites or in e-commerce. The equipment you'll need is determined by the style they're searching for.
The best method to address this is to hold the initial briefing and then develop a strategy for dealing with it.
7. Glamor Photography
This style of photography falls between fashion and portraiture. It's all about emphasizing the model's beauty.
Hair, makeup, and styling are not the major focus, but they must complement the model's attributes. Typically, these photo shoots are done as part of a model's portfolio to demonstrate her variety.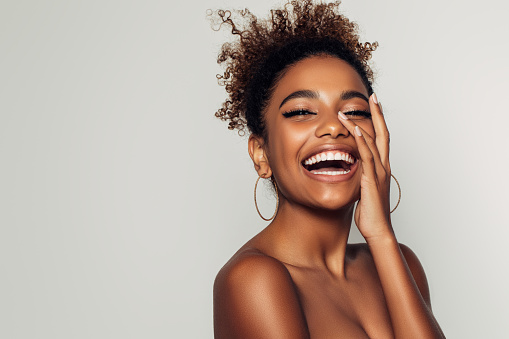 Read This: Creative Photography Tips and Tricks
As long as you control the lighting, the session can take place on location or in a studio (or even in a milk bath!). The setup you choose should complement the model's features. In order to do this, the angle of vision is also crucial.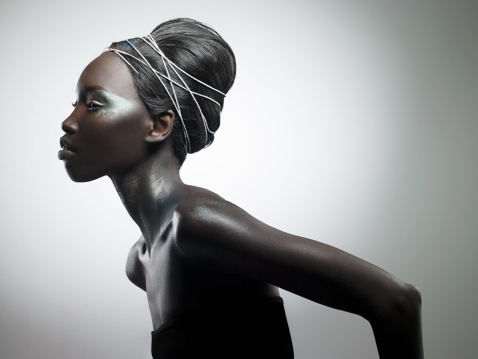 Posing is really important in glamour photography, so prepare some positions ahead of time. Bringing reference photographs from a fashion magazine to show the models can be beneficial.
8. Runway Fashion Photography
Many people don't think of this as fashion photography because it's more akin to a photo reporter covering an event.
Because you don't have control over the lighting, the setting, or the models in runway photography, the skillset is unlike any other sub-genre.
Because the fashion industry is a fast-paced industry, you must be adaptable to whatever conditions you encounter. You must also be able to think on your feet.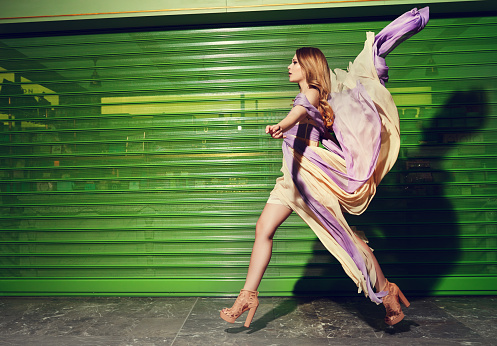 Also Read: Listicle - Top 5 Urban Fashion
In order to catch the movement of the models in low light circumstances, you'll need a fast lens.
Because runway photography can include everything from ambient photos to full-length ensembles, three-quarter crops, and detailed shots of accessories, the focal length depends on what you're shooting.
Zoom lenses are preferred over primes because runway fashion photographers frequently need to catch a mix of these.
Setting up a tripod in the press pits of fashion shows is famously challenging due to their tiny size and density. A monopod is a viable alternative.
In either case, you'll need a technique to stabilize your gear; otherwise, your arms will weary and clear shots will be difficult to come by.
5 Fashion Photography Tips and Tricks
I've already covered the technical tips and tricks above. Now we will look into some basic yet important tips that you need to keep in mind!
1. Everything lies within communication
The key to capturing really excellent shots, as with any sort of photography where you engage with people, is clear communication. It isn't enough to just tell your model what you want. It all comes down to being pleasant and making them feel secure and at ease.
What you say is only a small part of communication. Your nonverbal communication and body language are far more potent than what you say out loud. Your model can tell whether things are going smoothly or badly when you chimp and look at the photo you just took on your LCD. The more calm and self-assured you appear, the better.
2. Find out about new releases:
Copyright agreements, licenses, and permits are all highly complicated. You should always be protected, from model releases to designer contracts. The most prevalent sort of permit is the model release. They accept to be photographed and then published, according to the contract.
This can be quite detailed — for example, identifying specific applications for the images for a specified time period – or very basic and generic.
It's critical to get your releases and agreements in order right away.
It's worth noting that not just models are required to sign a release; anything in your photograph that is protected by copyright must be explicitly approved by the owner's right.
If you're taking a photograph with a famous skyscraper in the background, for example, you could require permission from the architect.
In case you're photographing for a magazine or a model rather than the fashion house, you may need to obtain permission from them to use their clothes in your shots.
If you're unsure, it's always preferable to be safe and seek legal counsel.
3. Begin with simple, natural poses and work your way up:
Even in professional fashion photos, models rarely begin with the outrageous. Start each session with some simple portraits and see where it takes you.
The fashion photographer and fashion model must become acquainted with one another and build a rapport with the camera. Practice standing, sitting, and reclining poses that are appropriate for the situation. After that, have the model move about and take some action shots.
4. Stay updated:
The first step is to learn about camera settings, lighting, and how to pose. However, once you've mastered the fundamentals, you must continue to study what's new.
Never presume that whatever successful photos you've made in the past will continue to be successful tomorrow.
The fashion industry is fast-paced with constantly changing trends. The fundamentals of photography will remain the same, but they must be used in novel and fascinating ways.
Keep up with the latest lighting techniques, post-processing trends, and even model poses.
Read Also: Top 9 Websites to Sell Photos Online (With Commissions)
In the past, some of the 'abnormal' stances seen in fashion photography would have been unimaginable. There's also an Instagram account named "Modelos with ciática" that showcases similar photographs with irony and fun (literally translates to models with sciatica).
Instagram and Pinterest, in particular, are never-ending sources of inspiration. They're a terrific method to keep up with the latest trends.
Follow all of the major companies and publications, but also seek accounts from models to see their most recent work and portfolios.
Look for some of the many curated Instagram accounts that scour the web for the greatest photos, saving you a lot of time.
Also, don't overlook the printed word. Yes, we live in a digital world, but picking up a fashion magazine instead of becoming lost in a sea of photos can be a terrific way to discover inspiration.
5. Respect your model:
It doesn't matter what kind of photography you're doing; you must always respect your model.
It may appear more convenient to 'show' your model what you mean by grabbing her or him, but you should never touch her or him without first asking.
It doesn't have to be a tense interaction to be unpleasant and uncomfortable. Invading their personal space is as simple as placing your hands on their shoulders to spin them a few degrees.
Begin by explaining and communicating your intentions. Another option is to put yourself in a position where you can illustrate exactly what you desire.
Whether none of the above methods works, ask the model if you can touch them.
Now build your creator website and mobile app in under 5 minutes on GoSocial without coding. Click to start for free.
Wrapping up,
This wraps up our fashion photography blog. On btw in case you are looking for some fashion inspiration or want to know how fashion photography is done, do watch Emily In Paris.
And of course, go beyond your way to click pictures and experiment with fashion photography.
Last but not the least, have you heard about GoSocial? This awesome community-building platform called GoSocial lets you attend and host workshops based on your choice. Not just that, you will meet many like-minded creators like you and have fun. So? What are you waiting for? Visit GoSocial NOW!!